A Fluffy Cream Barn Owl, stitched with shades of brown satin and matallic thread onto deep cream felt.
Sitting on a print of my embroidered branches and painted moonlit night.
There is room for a small personal greeting on this design in the bottom left hand corner.
Supplied with an envelope.
Printed on Flora Noce: 30% recycled pulp, 60% wood-free primary pulp and 10% cotton fibres.
Only available as size 160mm square on this Natural Flora board.
2020 - I made this design as we nearly had a nesting pair of barn owls in our own barn..... We bought them a special nesting box and fixed it high up on the beams, however Mrs. Barn Owl went away. She moved into the barn of a neighbour. Mr. Barn Owl stayed living here and fed their chicks and his wife. Mr. Barn Owl is still living here with us in our barn.
OWL UPDATE 2021
Mr. and Mrs. Barn Owl have succesfully raised at least two young Owls. They are all living happily in the barn in their cosy nesting box. Here are the two young owls sitting on a beam in our barn.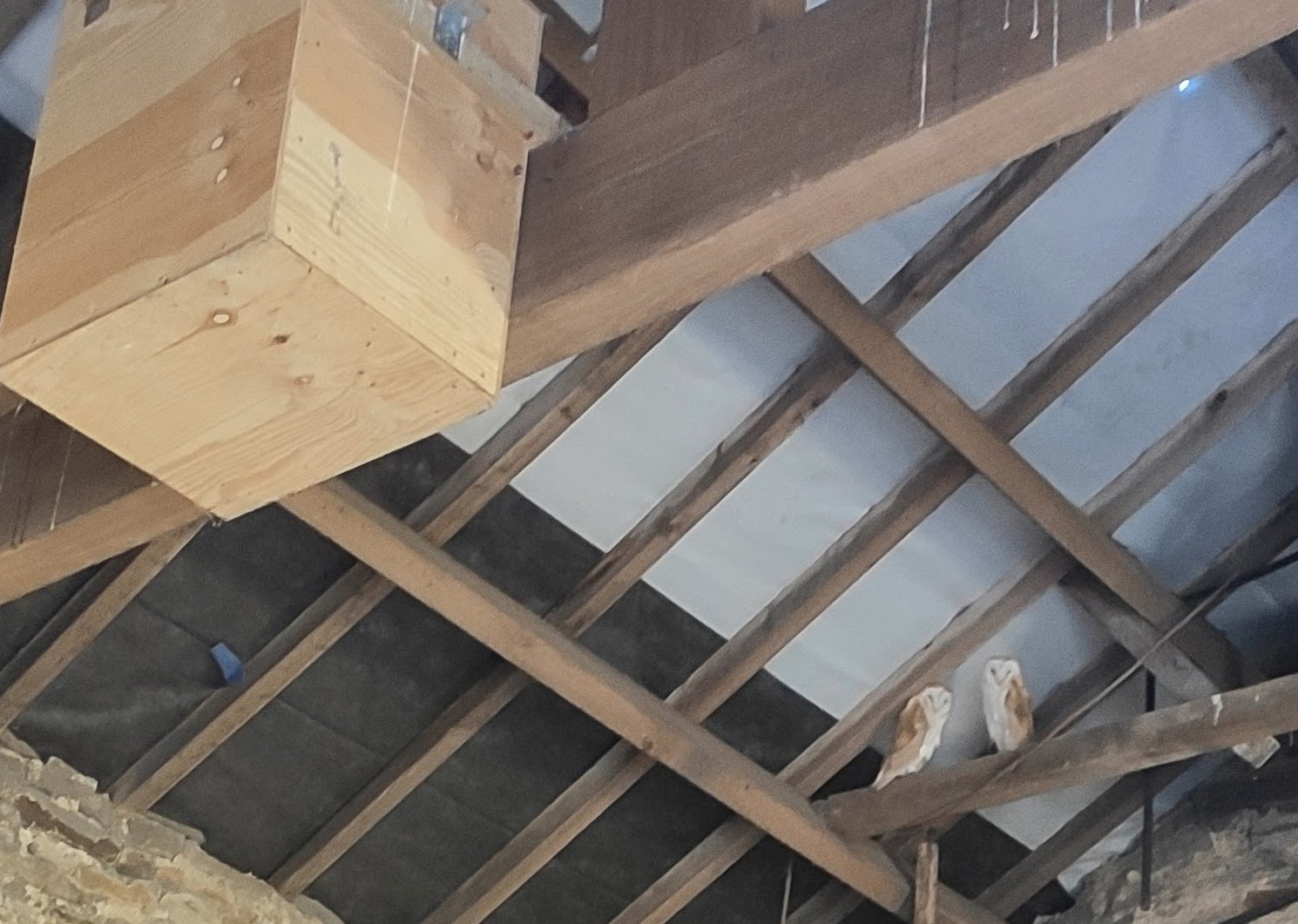 Below is a photo of Mr. Barn Owl kissing Mrs. Barn Owl in 2020